Smile Central Dental: 401 Old Newport Blvd., Suite 102 Newport Beach, CA 92663
Keep Your Smile Healthy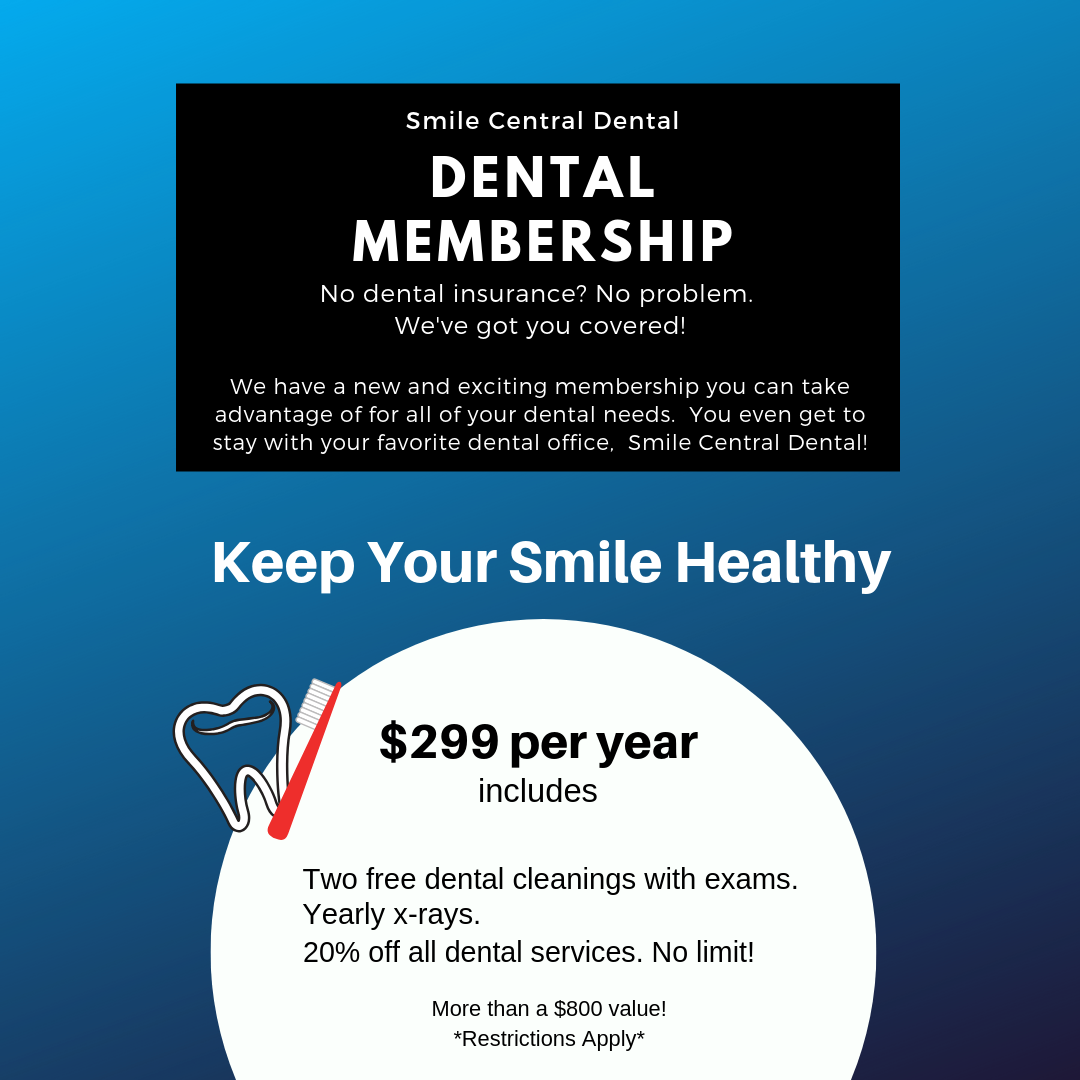 No dental insurance? No problem. We've got you covered. At Smile Central Dental, we understand that many patients don't have dental insurance, which is why came up with an inexpensive and attractive alternative. If you wait until you have an emergency, you can end up spending more than you think on dental costs. However, with our discount plan, you'll be able to maintain and preserve your smile and save yourself money.
What You Get
For $299 per year (less than the premium for most dental insurance plans), you'll get:
Two professional cleanings, X-rays, and examinations (an $800 value).

20% discount off our fee schedule for all types of dental treatments, including fillings, bridges, crowns, root canals, etc.

Outstanding service and consistent care of your teeth. 
How It Works
Contact our office and sign up for our in-house discount plan. You'll be eligible for this plan whether you're a new or former patient (cannot be combined with existing dental insurance plan). It will cost $299 to join and you'll receive a plan participant card that will be valid for all dental services for one year from the date of purchase. This plan is non-refundable and cannot be transferred and cannot be combined with other special offerings. 
Benefits of Our In-House Plan
No monthly premium

No deductibles

No enrollment forms

No annual individual or family maximum allowed benefits

No claims to fill out for reimbursement

No downgraded benefits

No pre-approvals

No denial of payment for prior treatment

No wait periods
Call us to sign up today (949) 379-3245. We look forward to hearing from you!